Welcome to JESCO FARMS, we specialize in hay. Located in North Madison County Alabama, this is a family run farm for the production of hay products. Our current offerings are listed below.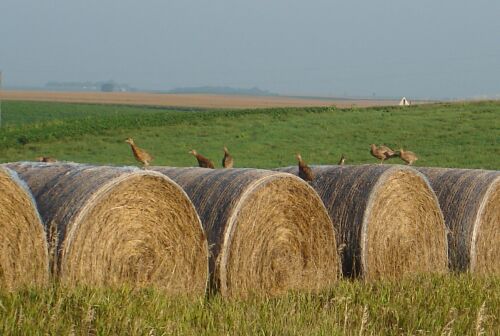 Updated 4/15/09
2009 pricing through 31-JULY-2009

Bale form
Fescue
Fescue/Clover
Bermuda
(Vaughn)
Bermuda/Fescue
4'x5'
$30
$30
Request
Square
$3.25
5.25
4.00
All hay is stored in covered sheds. Unless stated, it was produced during periods of no rain. All hay was produced with the correct soil Ph and fertilizer as determined from soil samples.
Call Scott or Jacob at 256-651-7891

We load 7/days wk. (round bales only).

Storage and transportation available. (4 Round bale minimum)
Hay articles